PP Recycle Pelletizing Extrusion Line
Testing PP Recycle Pelletizing Extrusion Line in Paraguay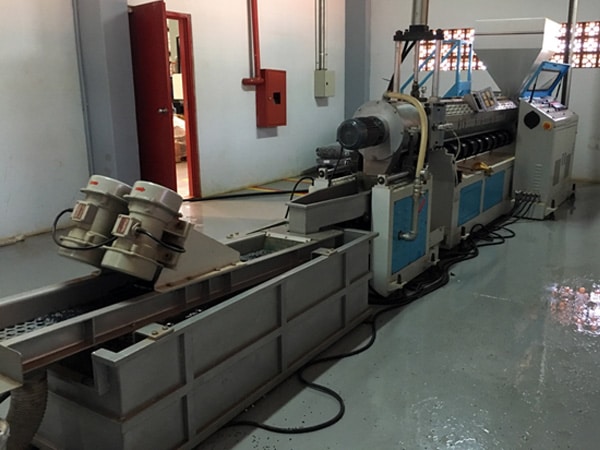 Everplast successfully installed PP pelletizing extruison line in Paraguay. Granulation of post-industrial matrial can help to save material cost, also good pellets can make the plastic conversion more stable. Everplast pelleizing lines are easy to be operated, generating high output pellets which made from recycled material. Even with injection grade PP which has high melt flow, the pellets are qualified with a output 200kg/h on its 85mm scew extruder. Customer are highly satisfied with the performance which has solved their problems about using recycle non-homogeneous material in their inejction proccess.
set up date: 201604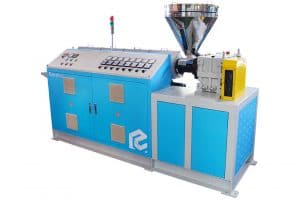 SINGLE SCREW EXTRUDER MACHINE We provide EMS-15 ~ EMS-200 different models of single screw extruder for customer needs. Send Products Inquiry FEATURES PVC counter rotating twin extruder available in sizes of EMD-65, EMD-90 and EMD-130 for profile and compounding, output ...
READ MORE...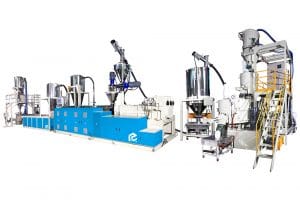 COMPOUNDING & PELLETIZING SYSTEM All compounding & pelletizing system incorporate proven process engineered feed screw designs with optional venting, side feeding and complete process feed systems for volumetric, gravimetric weigh blending or starve feeding of the materials provided as required ...
READ MORE…
Send Products Inquiry to Us
To provide with better services, pleaser fill out the form below.