Wood Plastic Composite Extrusion Line
Testing Wood Plastic Composite Extrusion Line in Indonesia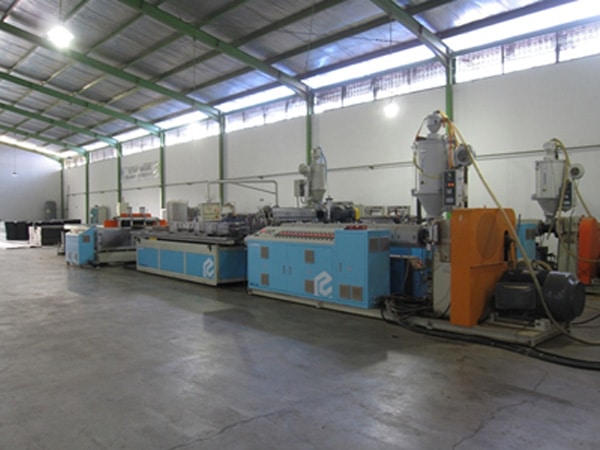 Wood Plastic Composite consist of wood flour/fiber and thermoplastic, which can be used as the sustitution for wood. The advantage of WPC are durability which do not corrode easily and rot resist, also prevent Marine Borer attack.
Our Costumer uses WPC extruder from Everplast machinery to make floating house and floating dock. With accurate material composition and good performance machine from Everplast, Customer is able to produce reliable WPC products.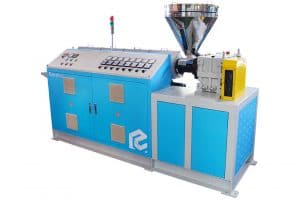 SINGLE SCREW EXTRUDER MACHINE We provide EMS-15 ~ EMS-200 different models of single screw extruder for customer needs. Send Products Inquiry FEATURES PVC counter rotating twin extruder available in sizes of EMD-65, EMD-90 and EMD-130 for profile and compounding, output ...
READ MORE...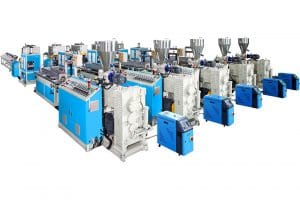 WPC Extrusion Machine Line Our new generation high-level WPC Extrusion Machine Line can produce products close to real wood grain color as well as proceeding double layered co-extrusion at the same time. The wood products are more suitable for the ...
READ MORE…
Send Products Inquiry to Us
To provide with better services, pleaser fill out the form below.