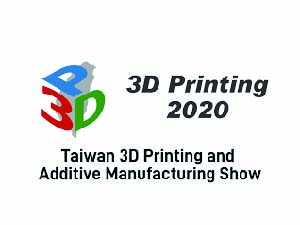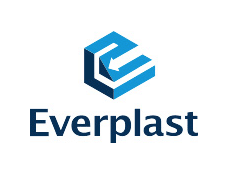 The pellet extrusion 3D printer is succesfully developed by Everplast and will be exhibited at Nangang Exhibition Hall 2 from Aug.19 to Aug.22. The equipment not only speed up the printing process, but also provide a broader of materials using and its application. It is equipped with special nozzles, which was registered under an exclusive patent, can satisfy both printing speed and accuracy performance which is known as a revolution and an innovation in the industry. We have got an order from our European customers and will keep promotion to industry of domestic automobile parts, castings, special prototype, prosthetic aids, toy etc..
Everplast newly propose a pellet 3D printer with the following features:
1. As using pellet material, users have more choices of using material, even mixed materials. The equipment can print the larger, more complexity or multi-purposes workpieces without any difficulties.
2. The printing speed is accelerated, which can save 30% to 70% of the printing time compared to traditional filament 3D printer.
3. The screw is used for metering and extrusion. User can replace different screw and nozzle combinations based on different materials. Users only need to spend 20-30 minutes for each screw replacement while can expand its application much broader.
4. The machine is particularly designed for industrial-grade mass production, excellent quality, performance, and durability, compared to traditional small 3D printers.
5. The machine has an exclusive patented nozzle design, which not only increases the printing speed but also ensures the accuracy, provide a perfectly performance of the workpiece.
Date: 2020/08/19 ~ 08/22
Venue: Taipei Nangang Exhibition Center, Hall 2, Taiwan
Booth NO.: Q921~Q922
Contact us If you want to visit our booth.
Please click here and we will contact you shortly.
Pellet Extrusion 3D Printer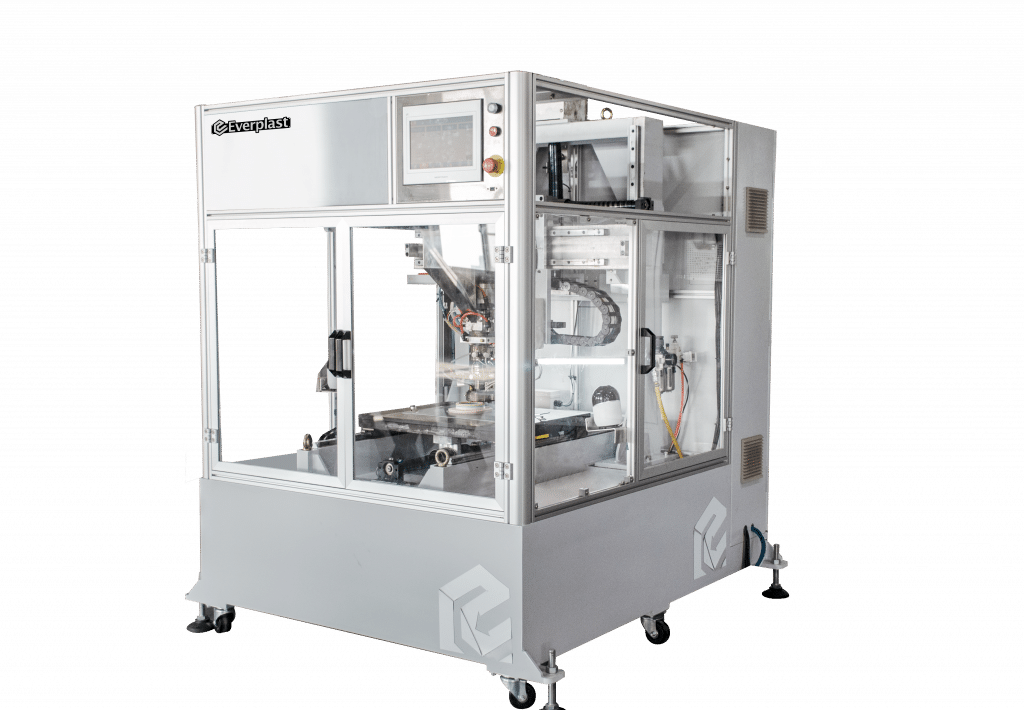 Working area: X 500mm – Y 500mm – Z 310mm
Nozzle sizes: 0.3mm ~ 3.0mm
Screw diameter: 15 ~ 25mm 
Compression ratio: 3.0 ~ 4.0
LD: 18.0 ~ 22.0 
Max. extrusion weight: ≤ 2.05kg/hr (depends on nozzle diameters) 
Cooling system: Air compressor
Internet: Could be monitored and send G-code by internet
Plastic Materials: ABS, ABS+PC Alloy, WPC+PE, WPC+PVC based) compounded, EVA, PC, TPV, Fe+PA12
Power:

220 V

Width*Depth*Height: 130*158*210cm (X*Y*Z)
Total Weight: Approx.

400kg

 

~ 450kg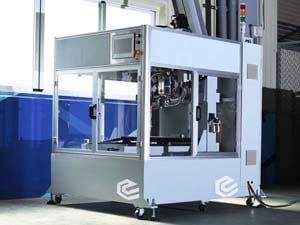 Pellet Extrusion 3D Printer Send Products Inquiry Everplast Machinery manufacture a 3D printer with plastic pallets. A printer with high speed, precision, and serviceability. The printer feed with plastic pallets directly to print the product, to improve the weakness of ...
Read More...