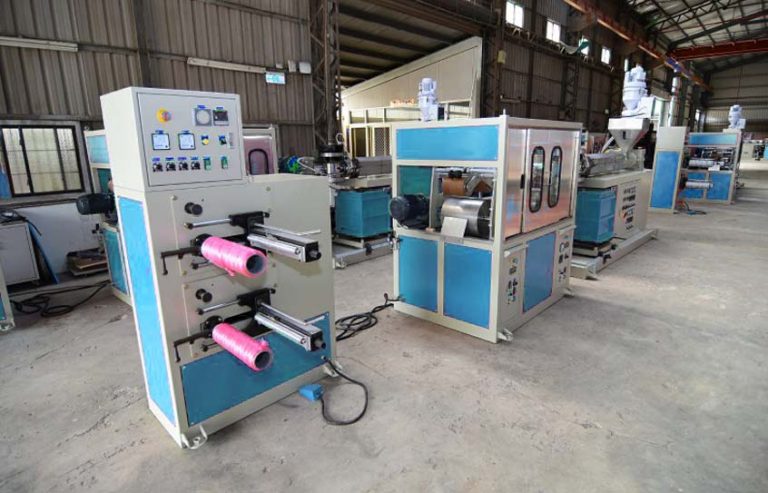 The trend of plastic reduction has been growing at an alarming rate, and many more countries have joined along the way, making "reusable" plastic net packaging materials a new market favorite. The finished products are used in packaging materials such as fruits, vegetables, seafood, flowers, toys, beverages, etc., to replace disposable plastic bags and reduce environmental pollution.
The raw materials of the fruit net making machine are produced with PE and EVA. The width of the finished product is between 200mm-600mm and the speed of the machine line falls between 30m/min-40m/min. It is fully automated with the design of a special precision rotary die head that enables stable production output to solve material breakage. The fruit net machine can be used in conjunction with an automatic net bag bottom sealing machine to produce a net bag that is formed by high-temperature heating and melting.
Everplast plastic net making machine line is sold in Kenya, Ukraine, Vietnam, Israel, Ecuador, Colombia, China, Macedonia, Mexico, South Africa, Uganda, Peru, Brazil, the United States, etc. We've participated and provided on-site machine startup in the world's major plastic exhibitions such as K Show, TaiwanPlas, Feiplastic, etc.
Fruit Net Making Machine Line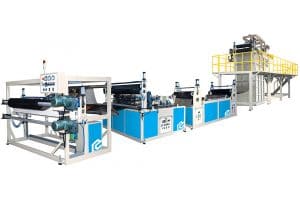 PLASTIC NET MAKING MACHINE LINE We provide a variety of different applications of plastic net making machine, that includes fruit nets, fence net(Mono-Oriented Net), agricultural buildings to protect networks (Bi-Oriented Net), filters and water resource management...etc. Send Products Inquiry FEATURES ...
READ MORE…
Send Products Inquiry to Us
To provide with better services, pleaser fill out the form below.