Testing HDPE Pipe Extrusion Line in Russia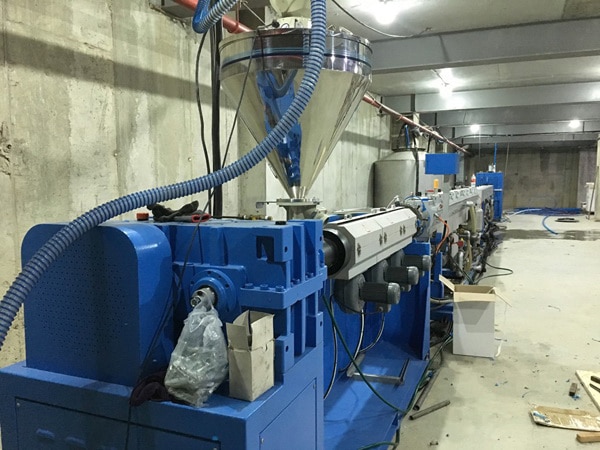 EVERPLAST sucessfully installed one HDPE pipe extrusion line in Russia. EVERPLAST, has strong designing team which occupy 16% of the total employees and is speicalized in cusotmizing desgin which has satisfied our customer for decades.This customer has limited space and wanted to place PE pipe extrusion in 2 different floors, with our designing ability, we overcame the limitation in an easy way also the machines are simple to use. It helps the customer matchs the requirment from the current market(end users) since the end users need to know the length before applying the pipes ,especially for construction. As a extrusion turnkey solution provider, EVERPLAST has gained the cusotmer trust once again.
set up date: 2016/05
800mm PE Pipe Machine Line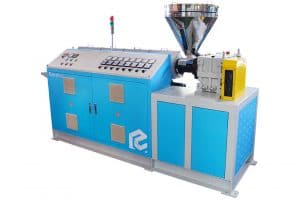 SINGLE SCREW EXTRUDER MACHINE We provide EMS-15 ~ EMS-200 different models of single screw extruder for customer needs. Send Products Inquiry FEATURES PVC counter rotating twin extruder available in sizes of EMD-65, EMD-90 and EMD-130 for profile and compounding, output ...
READ MORE...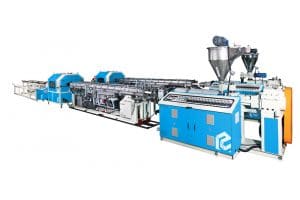 pipe Extrusion Machine Line The pipe extrusion line uses materials such as PVC, HDPE, LDPE, PE, PP, ABS, PS, PC and PMMA to extrude products in accordance to market needs and the characteristics of the plastic materials. Send Products Inquiry ...
READ MORE…
Send Products Inquiry to Us
To provide with better services, pleaser fill out the form below.