EMS-120 HDPE Pipe (OD315-OD630mm) Extrusion Line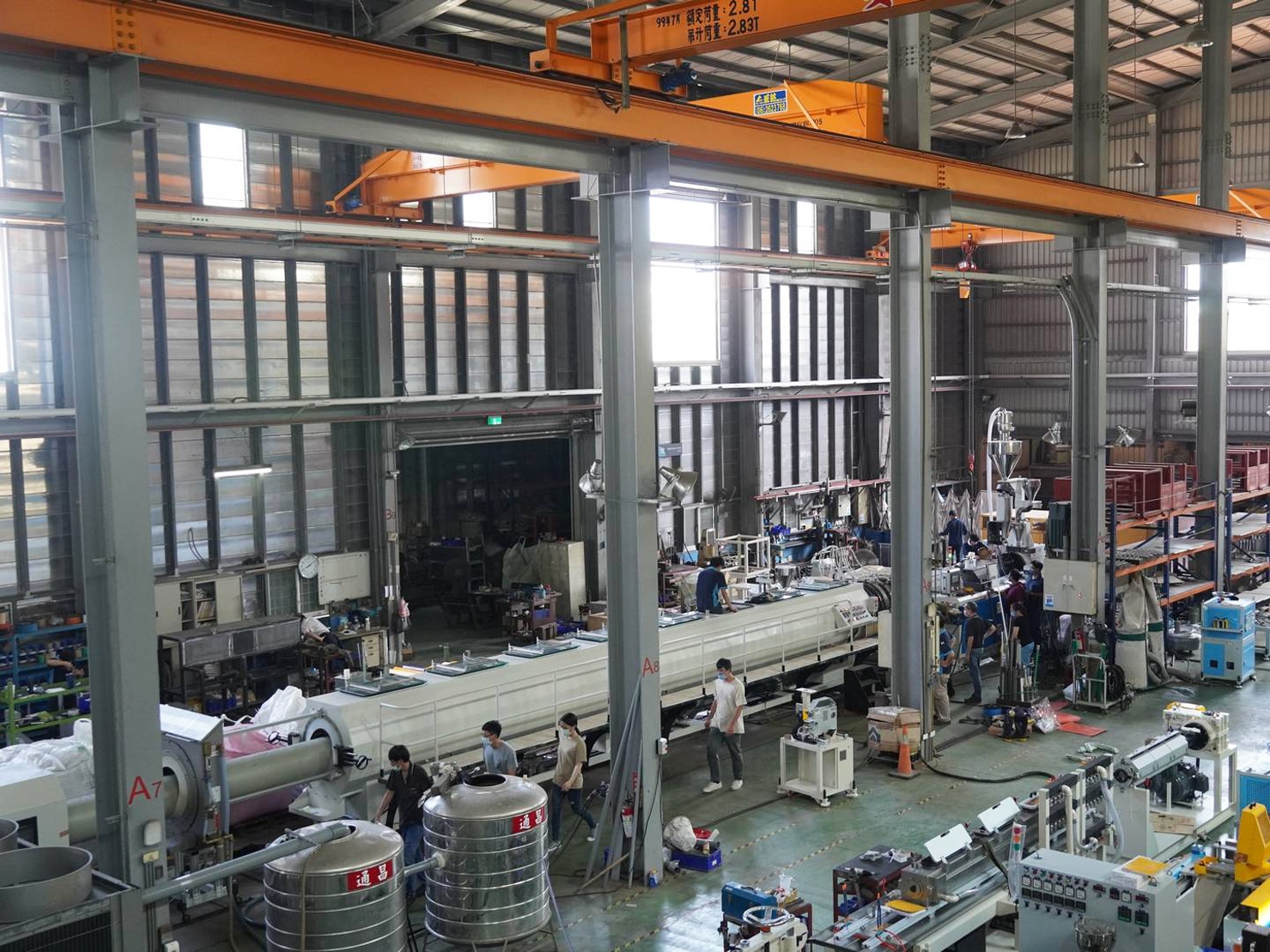 Everplast Machinery Co.,Ltd. has recently completed the installation of the HDPE pipe extrusion machine line in Chile for pipe size OD315~OD630mm. Our customer is one of the biggest pipe makers in Chile. The pipes are used for water transportation and construction application. In this project, Everplast Machinery integrates with iNOEX GmbH equipment to propose to our customers a turnkey system that brings customers lots of benefits. Customers found Everplast have the best tailored to their needs and is also a trustable partner for long-term cooperation.


The extrusion machine line equips EMS-120 high-speed single screw extruder for production output capacity 600~1,000KG/HR.

For such a big output capacity, Everplast equips iNOEX gravimetric dosing (SAVEOMAT) for 2 components and AUREX AFM630 ultrasonic thickness measure and control system (AUREX series). This system is to measure the pipe thickness in-line and controls the dosing system accordingly to avoid material waste and save material.

Everplast's extruders are also equipped with HMI/PLC control system that helps with easy temperature control and tracking data.

Customers are satisfied with Everplast extrusion machine performance and keep placing new orders with us.

Everplast specializes in technology research and development, production capacity, and quality improvement, following market demand, in line with the multi-component characteristics of plastics and we are acknowledged by many customers around the world.

Material: HDPE
Application: Construction, Water transport
Feature: Gravimetric dosing and ultrasonic thickness measure and control system
Output: 600~1,000kg/hr
EMS-6533 Two Layer PPR Pipe Extrusion Machine Line
Send Products Inquiry to Us
To provide with better services, please fill out the form below.