EMS-7533 HDPE/PPR Pipe (OD20-63mm) Dual Output Extrusion Line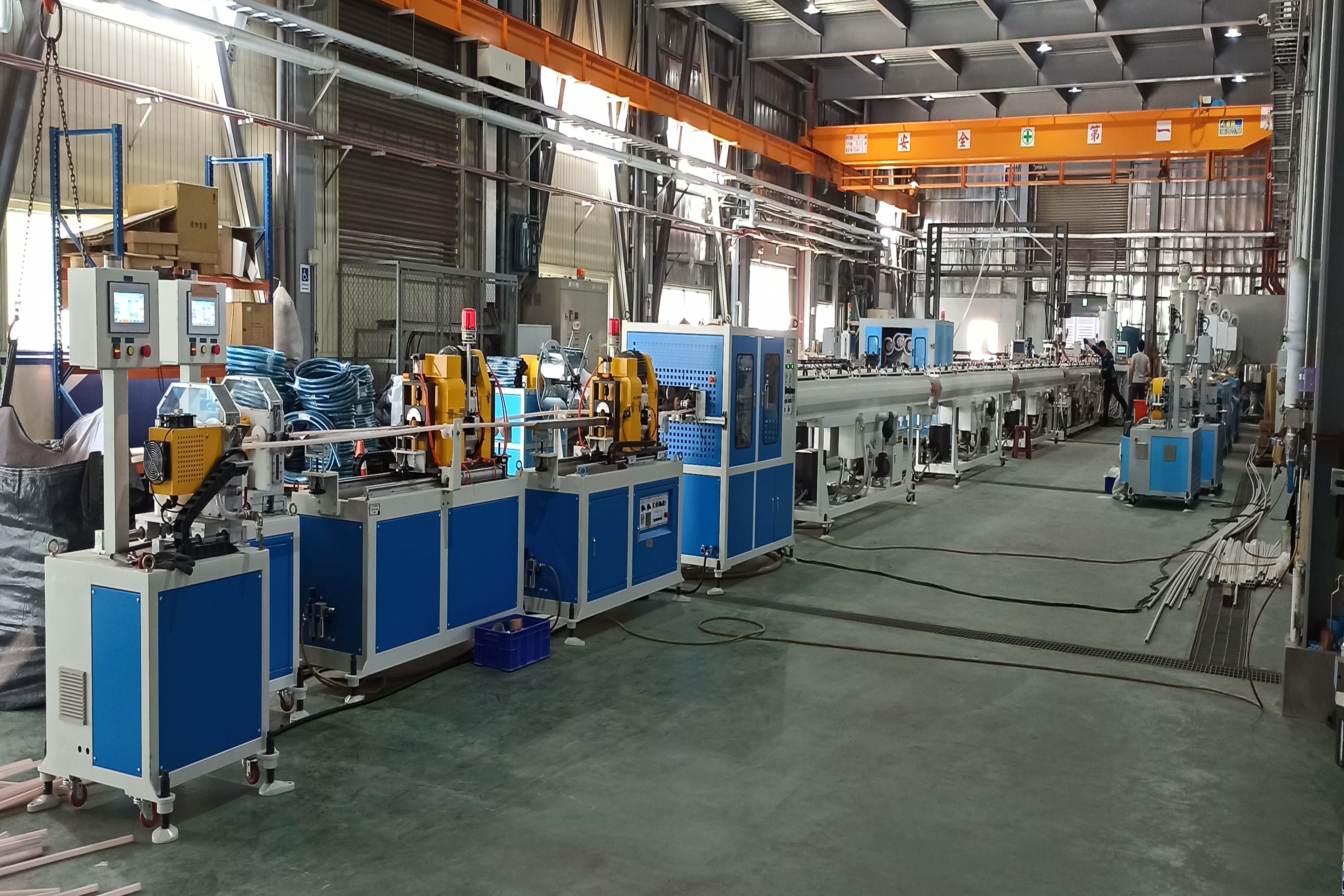 Everplast has recently completed the installation of the HDPE/PPR dual output pipe extrusion machine line in Chile . The customer is one of the biggest pipe maker in Chile. The pipe is used for water transportation and construction field. They found Everplast have best tailor to their needs and also a trustable partner for cooperation.
Everplast provide best quality HDPE pipe and PPR pipe OD20-OD63mm extrusion line.


The extrusion machine line equip EMS-7533 high speed single screw extruder with a dual output downstream equipment. HDPE and PPR could be used in a shared die head. The production capacity of dual output is 300~400KG per hour which help customer to reduce the space and investment cost.
Everplast equip the HMI/PLC control system that help easy controlling temperature and tracking data.


Customer is satisfied with Everplast extrusion machine performance and keep placing big pipe order to us.


Everplast specializes in technology research and development, production capacity and quality improvement, following market demand, in line with the multi-component characteristics of plastics and we are acknowledged by many customer around the world.
EMD 90 PVC Pipe Extrusion Line with Belling MC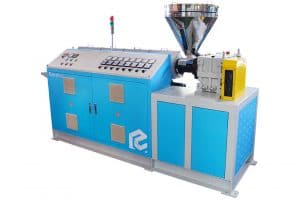 SINGLE SCREW EXTRUDER MACHINE We provide EMS-15 ~ EMS-200 different models of single screw extruder for customer needs. Send Products Inquiry FEATURES PVC counter rotating twin extruder available in sizes of EMD-65, EMD-90 and EMD-130 for profile and compounding, output ...
READ MORE...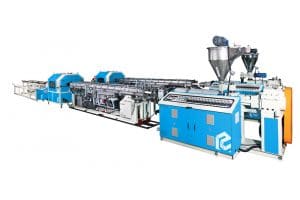 pipe extrusion machine The pipe extrusion machine uses materials such as PVC, HDPE, LDPE, PE, PP, ABS, PS, PC and PMMA to extrude products in accordance to market needs and the characteristics of the plastic materials. Send Products Inquiry FEATURES ...
READ MORE…
Send Products Inquiry to Us
To provide with better services, please fill out the form below.