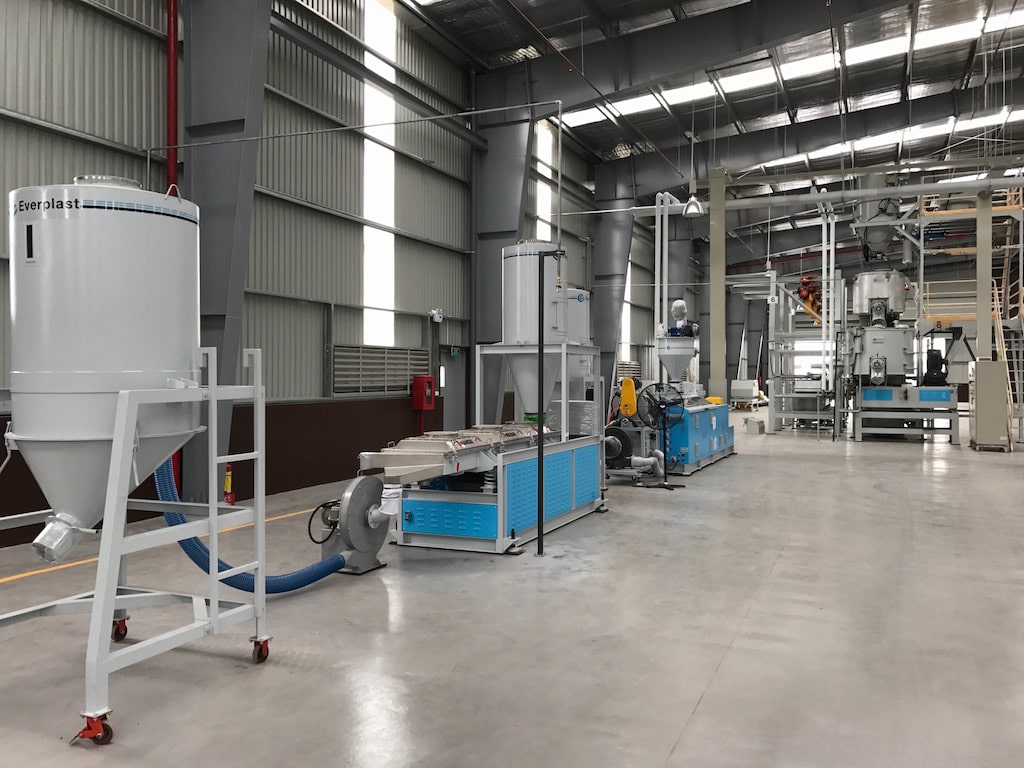 Taiwan Everplast PVC compounding extrusion machine line, the extruded particles are mainly used in the production of window frames, door frames, door panels, edge bands, gasket, trunking, medical tubes, and other extrusion equipment; it can also be used for injection machine lines. PVC compounding is sold to Indonesia, Iran, Thailand, Russia, Vietnam, Colombia, Malaysia, etc., and the performance and quality of the machine are highly praised by customers.
PVC compounding adopts EMD-65, EMD-75, EMD-90, EMD-110, EMD-130, and other parallel twin-screw extruders, with an output of 100-1500 (Kg/Hr). The mixing screw design and the flying cutting pelletizing die head cut the particle size flatter at high speed, with the automatic screen changing equipment, the output stability is better. The vibration screening machine screens out particles of the same size; the automatic weighing system can quickly measure and package the extruded particles. We provide customers customized products and services, giving them a remarkable experience.
EMD 75 PVC Compound150 300kg hr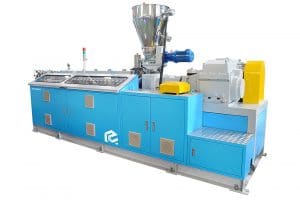 Parallel Type Twin Screw Extruder Machine We provide the EMD-65 ~ EMD-130 parallel twin-screw extruder machine of different models for customer needs. Send Products Inquiry FEATURES PVC twin screw extruder available in sizes of EMD-65, EMD-90 and EMD-130 for profile ...
READ MORE…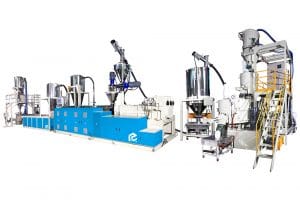 COMPOUNDING & PELLETIZING SYSTEM All compounding & pelletizing system incorporate proven process engineered feed screw designs with optional venting, side feeding and complete process feed systems for volumetric, gravimetric weigh blending or starve feeding of the materials provided as required ...
READ MORE…
Send Products Inquiry to Us
To provide with better services, pleaser fill out the form below.