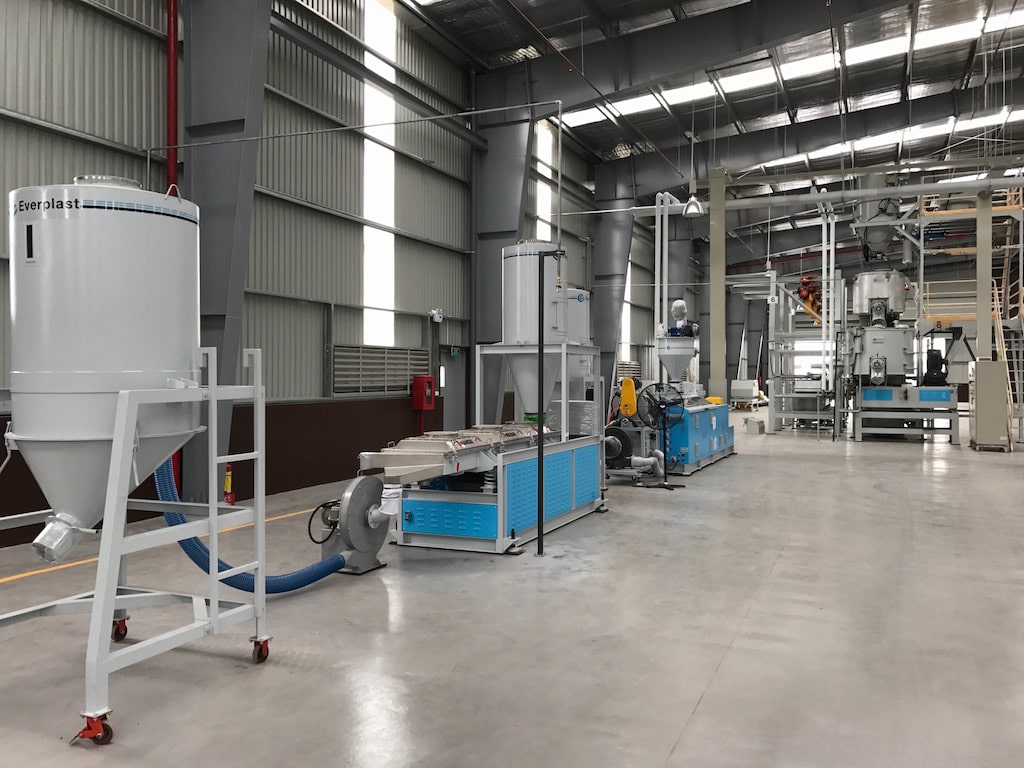 Taiwan Everplast recently assisted Vietnamese customers to solve the problem of WPC compounding line:
Original the customer purchased segment type compounding equipment from China machinery manufacturer. The design of the machine part was some problem, which caused the particles to be too broken when they were extruded, and tended to be close to powder, to cause the problem of raw material blocking and bridging when WPC plastic-wood profile production, so the surface quality of the extruded product is not good; and the powder raw materials are easy to spray and cause environmental pollution, also increased the machine wear.
Customer used the WPC+PP/PE raw material formula is long fiber, and it needs special treatment to make the raw material into a uniform particle.
Taiwan Everplast provides parallel twin-screw compounding equipment, using a forced feeding system to solve the bridge problem of customers using recycled PP/PE raw materials. Because the PP/PE raw pellets are extruded by direct production, Everpalst offers pipe heating to produce, and the oil temperature Cooling system control the mold, so the good temperature control makes the extruded plastic wood finished product stable, and effectively solving the customer problem of low-temperature pressure in the production process.
At present, Our vietnam customers have six WPC plastic-wood extrusion lines from Taiwan Everplast, including one set of EMD-65 twin-screw extrusion production line and five sets of EMD-90 twin-screw extrusion production line. The quality and professional services of Everplast machines are highly praised!
Taiwan Everplast provides customers with high-efficiency and high-quality production equipment, and also assists customers in solving difficult production problems.
EMD-130 WPC Compounding System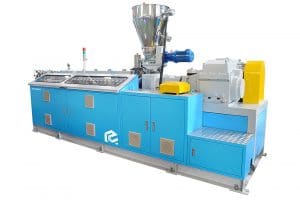 Parallel Type Twin Screw Extruder Machine We provide the EMD-65 ~ EMD-130 parallel twin-screw extruder machine of different models for customer needs. Send Products Inquiry FEATURES PVC twin screw extruder available in sizes of EMD-65, EMD-90 and EMD-130 for profile ...
READ MORE…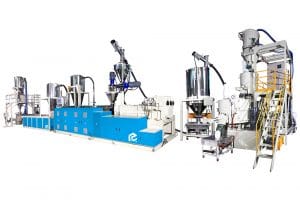 COMPOUNDING & PELLETIZING SYSTEM All compounding & pelletizing system incorporate proven process engineered feed screw designs with optional venting, side feeding and complete process feed systems for volumetric, gravimetric weigh blending or starve feeding of the materials provided as required ...
READ MORE…
Send Products Inquiry to Us
To provide with better services, pleaser fill out the form below.