EMD-55 PVC Pellet Compounding Extrusion Line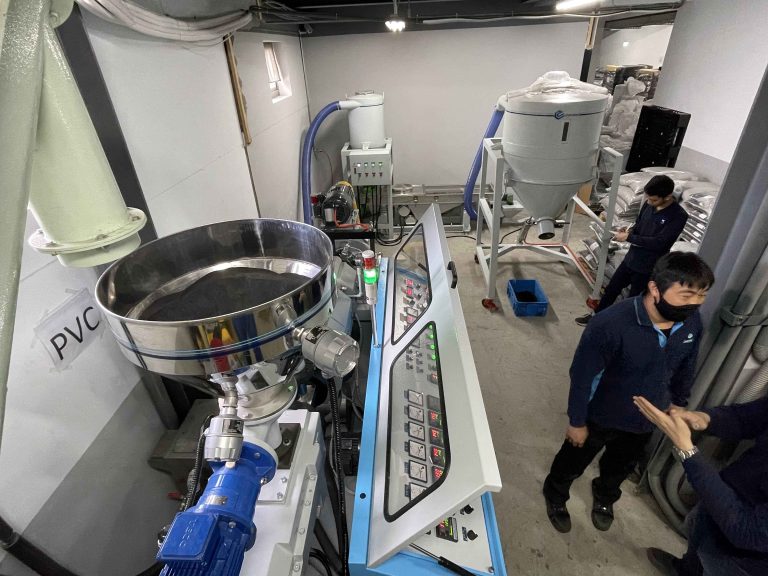 Everplast just installed one PVC Pellet Compounding Extrusion Line for our customer in Taiwan. The customer's main field is in the car gasket, they asking for Everplast's assistance on organize the quality / small capacity of output 80-100kgs per hour PVC compounding line, for their product. Usually, PVC Compounding Extrusion lines are related to larger-scale production fields, such as PVC cables/ PVC pipes/ PVC shoes…etc.
But there are still some customers who need small-capacity granulation equipment for different purposes, so Everplast assisted their customers to develop the smallest pelletizing line for this purpose.
For this kind of customer, small output needs may not be the only reason to choose this type of production line, Another key point is that they usually have limited production space for such equipment that requires a long floor distance.
Therefore, Everplast designs the production line equipment according to the customer's factory space, arranging them in a U-shaped direction, to meet the client's needs.
In addition, Everpalst has also made some special designs on the details of each part of the production line, such as the mold flange/pellet cutting unit/storage unit outlet, to make it easier for the operator to use the machine while doing the production.
Although this machine model is for small quantity output, the function/stability is as good as other larger models and easy to maintain, an exact match to customer's needs. In addition, such a small output machine line is also suitable for some big companies which have their own formulation/laboratory teams. They can use such machine line to test formulation data first, then apply the good results to mass production type compounding line.
Material: Soft PVC / Rigid PVC
Application: For PVC product using
Feature: Small quantity compounding line
EMS-45 TPV Wiper strip Extrusion Machin Line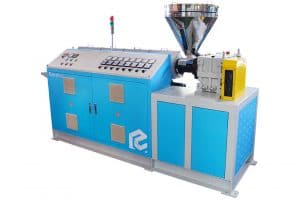 SINGLE SCREW EXTRUDER MACHINE We provide EMS-15 ~ EMS-200 different models of single screw extruder for customer needs. Send Products Inquiry FEATURES PVC counter rotating twin extruder available in sizes of EMD-65, EMD-90 and EMD-130 for profile and compounding, output ...
READ MORE...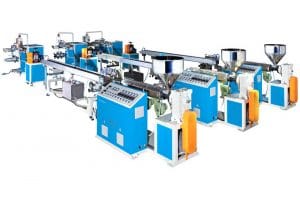 PROFILE EXTRUSION MACHINE LINE Everplast Profile Extrusion Machine Line can produce plastic products that can be applied in a wide range of industries, including building materials, stationery, furniture, medical equipment, and home appliances, etc. Everplast offers a complete line of ...
READ MORE...
Send Products Inquiry to Us
To provide with better services, pleaser fill out the form below.