EMS-75 PVC Reinforced Hose Extrusion Machine Line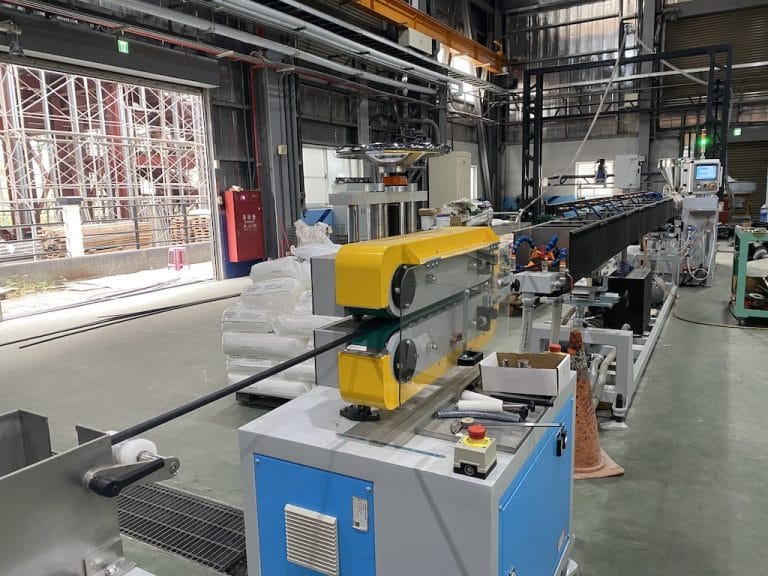 PVC reinforced hose is wild used in industrial and household fields such as irrigation, gardening, and fire hose. Due to it is two layers design with yarn braiding, the hose can standard much pressure. It could convey for air, water, and chemical application.
Our Kenya customer have good reputation for manufacturing and selling this PVC reinforce hose product in local. In order to expand the production capacity, Everplast develops this high production PVC reinforce hose extrusion line to meet their demand. Before ordering we have well-discussion for all the detail machine and mold requirement. After that Everplast team members work out together and have great testing on the machine performance.
EMS-55 Reinforced hose extrusion machine line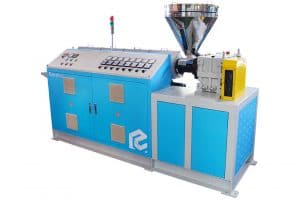 SINGLE SCREW EXTRUDER MACHINE We provide EMS-15 ~ EMS-200 different models of single screw extruder for customer needs. Send Products Inquiry FEATURES PVC counter rotating twin extruder available in sizes of EMD-65, EMD-90 and EMD-130 for profile and compounding, output ...
READ MORE...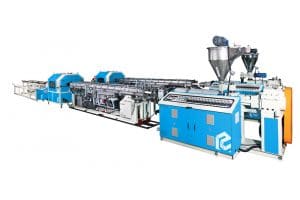 pipe extrusion machine The pipe extrusion machine uses materials such as PVC, HDPE, LDPE, PE, PP, ABS, PS, PC and PMMA to extrude products in accordance to market needs and the characteristics of the plastic materials. Send Products Inquiry FEATURES ...
READ MORE…
Send Products Inquiry to Us
To provide with better services, pleaser fill out the form below.